Social
The attractiveness
of pearl farming
Cultured pearls have become important economic pillars of French Polynesia and the Cook Islands, as main sources of export revenue. Within cultured pearl farming there are considerable economies of scale between the wide range of small-scale and large-scale actors.
The attractiveness of cultured pearl farming led a great number of actors to enter pearl farming, partially creating problems of overproduction and a fragmentation of the sector.
Whilst pearl farming has provided multiple livelihood opportunities, the industry and employment opportunities have been considerably affected by sinking average pearl prices and the economic sustainability of actors in French Polynesia for example.
Pearl oyster farming offers important economic opportunities in remote coastal communities in French Polynesia and other Pacific regions. It can provide important economic impetus through jobs and local investment. The economies of scale present in cultured pearl production have led to a range of challenges and opportunities for different actors. Whereas in some areas it is possible for artisanal pearl farming to emerge in others it is not possible.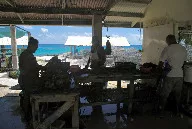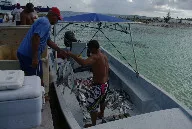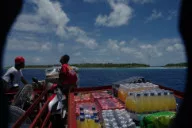 Communities surrounding pearl farms are obviously affected by pearl farming. The industry may provide much needed jobs to remote communities. Issues such as marine concessions which directly influence fishing rights of local fishermen are important.
Does the emergence of pearl farming affect fishers? How can surrounding communities further benefit from pearl farming activities? If pearl farming can extend its positive marine conservation activities, how can this also benefit communities?
These and other socio-economic questions are part of our research project.
Sustainability
Discover more
social case studies
Click on a case study to learn more